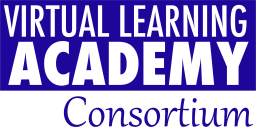 VIRTUAL LEARNING ACADEMY CONSORTIUM (VLAC)
Welcome!!!
Complete the following screens to apply to The Virtual Learning Academy Consortium (VLAC) at Oakland Schools.
Please Note: Completing this online pre-enrollment form does not complete the enrollment for your child in The Virtual Learning Academy Consortium at Oakland Schools.

Thank you for beginning the enrollment process with us. We look forward to working with you and your family.


New Account?


Select Start a New Pre-Enrollment

Provide an Email Address and Password

Select Continue

Returning to Finish?


Select Continue a Pre-Enrollment in Progress

Enter the email address and password used

Select Log In
Application Steps:
1. Fill in Household Information
2. Fill out Student information for each student
3. Fill out Primary Contact information for each parent or guardian
4. Submit your application on the Final Step screen
Required fields are highlighted in yellow.
In order to complete your child's enrollment, a placement test and district enrollment are required. If you have any questions please call (248) 209-2071.